WHO WE ARE
Study Abroad Services in Bangladesh
With some honest study abroad consultants, the Global Study Consultancy launched in June 2013. Since then the agency has been working as leading and honest consultancy firm for the best consultancy services in Bangladesh. We do not deal or make financial contract with any student or parent for our service. We are also following an ethical standard, honesty and transparency in every stage of the procedures.
The agency's founder is also an young entrepreneur. He has previously worked as senior journalist at some mainstream newspapers in Bangladesh. He has also graduated from the United Kingdom. Now he is actively involved with the study abroad services in Bangladesh. If you want to become a successful international student in an overseas country, we can provide you the  required service. Our dedicated honest study abroad consultants team can really help you to make your dreams true.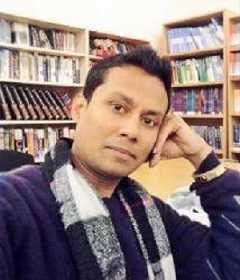 SHAFIQUL ISLAM JIBON
CEO & Lead Consultant, Global Study Consultancy
Jibon was graduated in management and finance from London School of Business & Finance under the University of Wales. He has worked more than 15 years as journalist at four prominent newspapers in Bangladesh. Mr. Jibon has participated in many international seminars, conferences and workshops in many countries. He has visited some European countries like France, Germany, Russia, Poland, Spain and Latvia. He has also experience to work as the sales consultant at the Burberry Ltd UK.
Please contact us now if you need honest study abroad consultants to start your overseas admission procedures.  Please also visit this LinkedIn profile to know more about Mr. Shafiqul Islam Jibon: https://www.linkedin.com/in/shafiqul-islam-jibon/. You can also find us on Facebook from this link: https://www.facebook.com/GlobalStudyConsultancy/.
Study abroad services in Bangladesh consultants for other countries
We have some consultants in other countries. We can introduce some of the senior consultants for Global Study Consultancy here.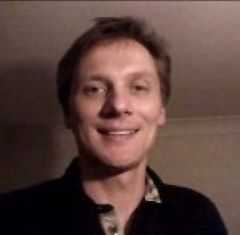 IGOR KIROVSKI
Senior Consultant, Study Abroad Services in Bangladesh for Europe
Igor has wide knowledge in overseas education, admission, and student visa. He is also an immigration expert for European countries. He is helping our students to study from a country to other country within Europe. Mr. Igor has been graduated from the Université Panthéon Sorbonne in Paris of France. He is presently living in London for work. Igor can also help our students' admissions at recognized universities and colleges across the Europe. He is expert for any SCHENZEN member countries of Europe to study from Bangladesh.
ALEXANDRA-IOANA BOTEZAN
Senior Consultant, Study Abroad Services in Bangladesh for Romania
Alexandra lives in Bacau. Bacau is a beautiful city of Romania. She has studied in Accounting and Management Information Systems at VASILE ALECSANDRI UNIVERSITY of Romania. The Global Study Consultancy is happy to appoint her as consultant of this company for Europe. She is helping our students to get accommodation by near of campuses. Alexandra can also help with to find suitable universities, colleges, accommodation and jobs in Europe.
SOYOUN JO
Senior Consultant, Study Abroad Services in Bangladesh for South Korea
Soyoun Jo was graduated from the National University of South Korea. She has 9 years of experience in study abroad services. Soyoun assist our students to get admission at reputed universities and colleges in different locations of South Korea. She can also guide our students to find work and business opportunity in South Korea.